The Atlantic hurricane season might be the strongest in 4 year.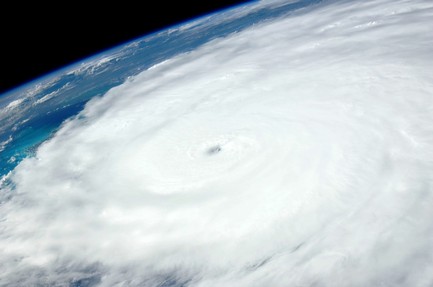 The National Oceanic and Atmospheric Administration has release a update for 2016 outlook, saying a higher likelihood of a near-normal or above-normal season, and decreases the chance of a below-normal season to only 15 percent, Mr. Gerry Bell says that "We've raised the numbers because some conditions now in place are indicative of a more active hurricane season," the lead seasonal hurricane forecaster at
NOAA Climate Prediction Center.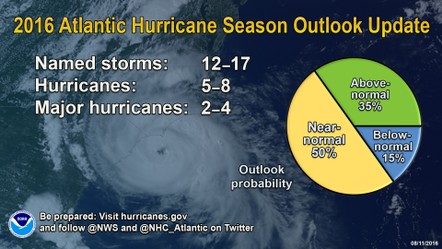 Forecasters now expect a 70-percent chance of 12–17 named storms, and 5–8 are of which is expected to become hurricanes, including 2–4 major hurricanes.
Now more than ever is the time to take disaster preparedness serious and be prepared. Visit
Noaa
and learn more