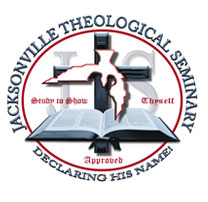 Jacksonville Theological Seminary
is committed to the purpose of training already committed believers for a lifetime of productive service to the Lord Jesus Christ and His Church.
Our courses are centered on the Bible, which we believe to be the Word of the living God. Our endeavor is to create a hunger for His word and proficiency in the declaration of the gospel through proper communicative skills.